OUR TEAM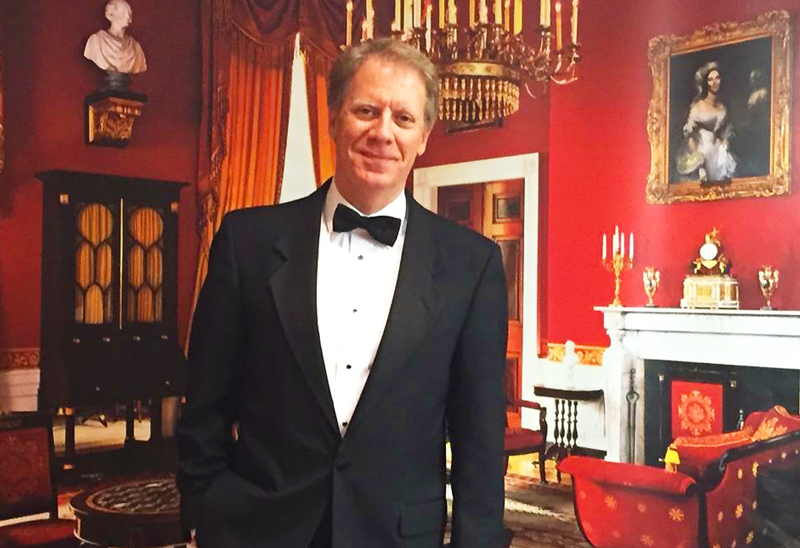 ARTISTIC DIRECTOR
Robert Bode
Robert Bode has been Artistic Director for Choral Arts Northwest since 2007. He is on the faculty at the Conservatory of Music and Dance at the University of Missouri at Kansas City, where he is the Raymond R. Neevel/Missouri Professor of Choral Music and Director of Choral Activities. Before his position at UMKC, Dr. Bode was the Alma Meisnest Endowed Chair in the Humanities and Fine Arts and Director of Choral/Vocal Studies at Whitman College, Walla Walla, WA, where he conducted the 100-voice Chorale and the 30-voice Whitman Chamber Singers.
Bode received his doctorate in Choral Conducting from the Cincinnati College-Conservatory of Music. Before attending the Cincinnati Conservatory, Bode won a conducting scholarship at the prestigious Aspen Music Festival, where he studied opera conducting with Fiora Contino.
In 1982, Bode studied in Wales as a Conducting Fellow at the University-College of Music in Cardiff.  He made his Carnegie Hall conducting debut in 1990, conducting the Walla Walla Symphony Chorale in the New York Premiere of The Waking by John David Earnest.
His choirs have been featured in performances for the American Choral Directors Association Division Conventions in 1990, 1992, 1994, 2004, 2006, and 2010.  In March of 1995, Bode conducted the Walla Walla Mastersingers in performances for the ACDA National Convention at Kennedy Center and Constitution Hall in Washington, D.C.
In the March of 1997, Bode conducted a series of televised concerts with the Yunnan Provincial Chorus in Kunming, China.  In February of 2000, he prepared the chorus of the National Opera of Mongolia for the first English-language production of "Porgy and Bess" in Ulaan Bataar, Mongolia.  In March 2002, Bode conducted a chorus of 1,600 high school singers in the 74th annual Southwest Michigan Vocal Music Festival in Kalamazoo.
An active orchestral conductor, Robert Bode was Music Director of the Mid-Columbia Symphony in Richland, Washington from 1992-2007.  He has since been named Conductor Emeritus for the orchestra.  In the summer of 1993, he won the Conducting Prize at the Symphonic Workshop International Competition for conductors in Hradec and Morovice, Czech Republic.  Subsequently, he was appointed to a three-month residency with the Bohuslav Martinu Philharmonic in Zlin, Czech Republic.
In 2010 Bode and Choral Arts Northwest won the 2010 Margaret Hillis Award for Choral Excellence from Chorus America.  In addition, CANW's CD, "Mornings Like This," won the American Prize for choral recorded music in 2010. In 2013, CANW's CD "Shall We Gather at the River" placed second in the America Prize and Choral Arts Northwest was honored to perform at the Chorus America National Conference in Seattle. In 2014, CANW won third place in The American Prize for their recording "Life Stories: The Choral Music of Eric William Barnum", and Bode placed second in the American Prize for Choral Conducting. In February 2015 Bode and Choral Arts Northwest performed at the ACDA National Convention in Salt Lake City, Utah and the following December provided a private holiday performance at the White House for guests of President and First Lady Obama.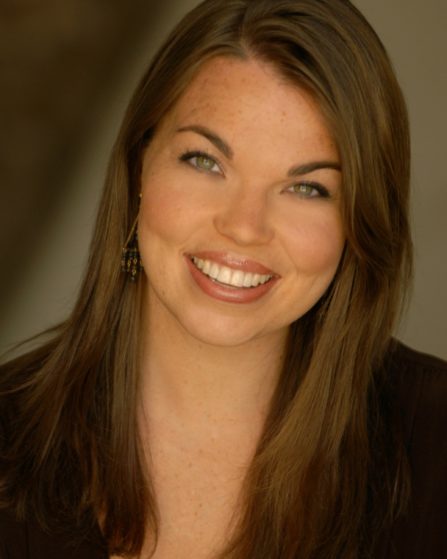 MANAGING DIRECTOR
Julia Tobiska
Julia feels privileged to have made her living as a professional musician, teacher, arts advocate, and administrator in the performing arts since graduating with her Master's degree in Vocal Performance from the University of Colorado, Boulder in 2008. After graduation, she was employed professionally across the country as an Apprentice Artist and performing artist singing operatic and musical theater roles with Opera Colorado, Central City Opera, North Carolina Opera, Nashville Opera and others. After deciding to change professional direction, Julia moved into music administration beginning with work at the University of Chicago's Department of Music and most recently as the Assistant Director for Admissions, Recruitment, & Community Outreach at the University of Washington School of Music. She also has a deep passion for yoga and as a certified yoga instructor she has brought body awareness and breathing practices to her own singing, to her private voice studio, and to students both young and old via opera outreach and music education programs.
Julia has felt drawn to choral music for much of her life and has sung in wide variety of choirs – in churches, community centers, professional and educational settings including at Western Washington University while pursuing her undergraduate degree in Vocal Performance. Having made the Pacific Northwest her home once more, she is thankful to be a member of Choral Arts Northwest. This ensemble, with its dedication to promote new works as well as perform with sensitivity and great beauty the works of past generations, gives its audience the opportunity to be moved time and again. Drawing on her myriad experiences in choral and solo singing and within music administration and arts advocacy, as Managing Director she looks forward to working within this wonderful community to promote its mission and commitment to creating music of the highest caliber.
CHOIR MANAGER
Gabe Lewis-O'Connor
Gabe Lewis-O'Connor recently received a master's degree in choral conducting from the University of Missouri-Kansas City, where he studied with Dr. Robert Bode.  Prior to graduate school Gabe sang for four years with the professional vocal ensemble Chanticleer.  Gabe received a bachelor's degree from Lawrence University in Appleton, Wisconsin and hails from Lawrence, Kansas.   Gabe is a product developer for the choral music learning resource Choral Tracks (www.choraltracks.com) and lives in Seattle with his wife Lauren, their feisty 5 year-old son Eamon and fierce 2.5 year-old daughter Celia.  In addition to his managerial work for Choral Arts Northwest Gabe is a full-time Dad and full-service support team for his wife, a pediatric resident at Seattle Children's Hospital.