OUR TEAM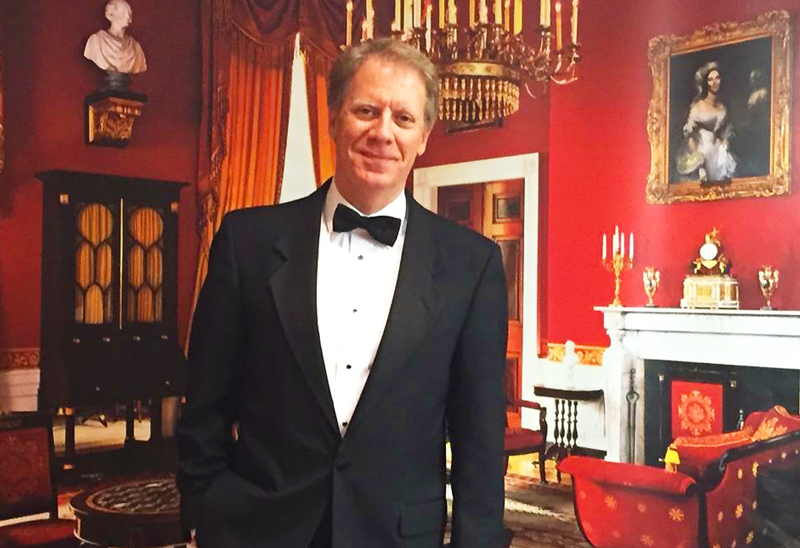 ARTISTIC DIRECTOR
Robert Bode
Robert Bode has been Artistic Director for Choral Arts Northwest since 2007. He is on the faculty at the Conservatory of Music and Dance at the University of Missouri at Kansas City, where he is the Raymond R. Neevel/Missouri Professor of Choral Music and Director of Choral Activities. Before his position at UMKC, Dr. Bode was the Alma Meisnest Endowed Chair in the Humanities and Fine Arts and Director of Choral/Vocal Studies at Whitman College, Walla Walla, WA, where he conducted the 100-voice Chorale and the 30-voice Whitman Chamber Singers.
Bode received his doctorate in Choral Conducting from the Cincinnati College-Conservatory of Music. Before attending the Cincinnati Conservatory, Bode won a conducting scholarship at the prestigious Aspen Music Festival, where he studied opera conducting with Fiora Contino.
In 1982, Bode studied in Wales as a Conducting Fellow at the University-College of Music in Cardiff.  He made his Carnegie Hall conducting debut in 1990, conducting the Walla Walla Symphony Chorale in the New York Premiere of The Waking by John David Earnest.
His choirs have been featured in performances for the American Choral Directors Association Division Conventions in 1990, 1992, 1994, 2004, 2006, and 2010.  In March of 1995, Bode conducted the Walla Walla Mastersingers in performances for the ACDA National Convention at Kennedy Center and Constitution Hall in Washington, D.C.
In the March of 1997, Bode conducted a series of televised concerts with the Yunnan Provincial Chorus in Kunming, China.  In February of 2000, he prepared the chorus of the National Opera of Mongolia for the first English-language production of "Porgy and Bess" in Ulaan Bataar, Mongolia.  In March 2002, Bode conducted a chorus of 1,600 high school singers in the 74th annual Southwest Michigan Vocal Music Festival in Kalamazoo.
An active orchestral conductor, Robert Bode was Music Director of the Mid-Columbia Symphony in Richland, Washington from 1992-2007.  He has since been named Conductor Emeritus for the orchestra.  In the summer of 1993, he won the Conducting Prize at the Symphonic Workshop International Competition for conductors in Hradec and Morovice, Czech Republic.  Subsequently, he was appointed to a three-month residency with the Bohuslav Martinu Philharmonic in Zlin, Czech Republic.
In 2010 Bode and Choral Arts Northwest won the 2010 Margaret Hillis Award for Choral Excellence from Chorus America.  In addition, CANW's CD, "Mornings Like This," won the American Prize for choral recorded music in 2010. In 2013, CANW's CD "Shall We Gather at the River" placed second in the America Prize and Choral Arts Northwest was honored to perform at the Chorus America National Conference in Seattle. In 2014, CANW won third place in The American Prize for their recording "Life Stories: The Choral Music of Eric William Barnum", and Bode placed second in the American Prize for Choral Conducting. In February 2015 Bode and Choral Arts Northwest performed at the ACDA National Convention in Salt Lake City, Utah and the following December provided a private holiday performance at the White House for guests of President and First Lady Obama.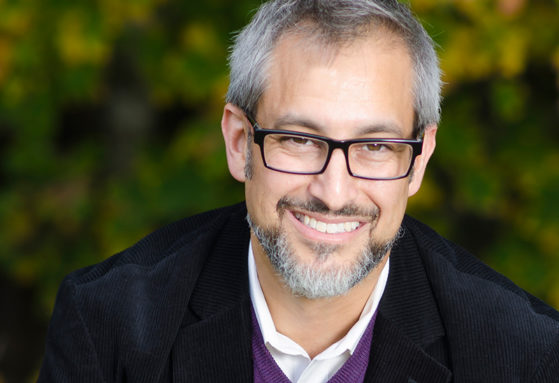 EXECUTIVE DIRECTOR
Matthew Blegen
Matthew used to make his living singing the praises of others: first as an advertising creative on Madison Avenue in New York City, and later as a public relations executive for several high tech companies. But as a classical vocalist with organizations such as the New Jersey State Opera, New York Oratorio Society, William Hall Master Chorale, the Los Angeles Master Chorale, the Opera Orchestra of Los Angeles, Portland Pro Musica, and after serving as a studio musician on movie soundtracks and dozens of CDs, he decided he was most interested in exploring the extra-musical benefits of making music.
He completed his Master of Music in Vocal Performance at the University of Washington in 2006, studying with tenor Vinson Cole. Upon completing that degree he founded his first organization, the Anna's Bay Center for Music, combining all of his skills with his love for music and his belief in its power to build community.
After leading Anna's Bay's growth for eight years, he returned to the UW where he currently completing his Doctor of Musical Arts in Choral Conducting. His research focuses on how musical participation builds civic engagement and strengthens communities, and he serves as Assistant Conductor of the University of Washington Chorale, the UW's elite undergraduate choral ensemble and recipient of the 2011 American Prize for their recording "Climb."
In addition to his position as Executive Director of Choral Arts Northwest, Matthew also performs regularly as a vocal soloist, having been heard most recently with the Olympia and Bremerton Symphony Orchestras, and maintains an active voice studio in Kitsap and Mason counties. Matthew is a co-founder of the Union Tourism Association and was named the 2012 Citizen of the Year by the Mason County Chamber of Commerce. He lives on the south shore of Hood Canal in the historic town of Union, Washington with his spouse Eric, their son August, and chocolate lab Finn.
CHOIR MANAGER
Gabe Lewis-O'Connor
Gabe Lewis-O'Connor recently received a master's degree in choral conducting from the University of Missouri-Kansas City, where he studied with Dr. Robert Bode.  Prior to graduate school Gabe sang for four years with the professional vocal ensemble Chanticleer.  Gabe received a bachelor's degree from Lawrence University in Appleton, Wisconsin and hails from Lawrence, Kansas.   Gabe is a product developer for the choral music learning resource Choral Tracks (www.choraltracks.com) and lives in Seattle with his wife Lauren, their feisty 5 year-old son Eamon and fierce 2.5 year-old daughter Celia.  In addition to his managerial work for Choral Arts Northwest Gabe is a full-time Dad and full-service support team for his wife, a pediatric resident at Seattle Children's Hospital.